Sister Bay Weather Conditions
The latest forecast and weather conditions can be found at the NOAA National Weather Service website.
Wind and Temperature at Yacht Works (click on image below to view reports)
Wind and Temp Data from the past 5 days at our weather station. The raw NOAA data from our pier.
Lake Michigan Sailflow radar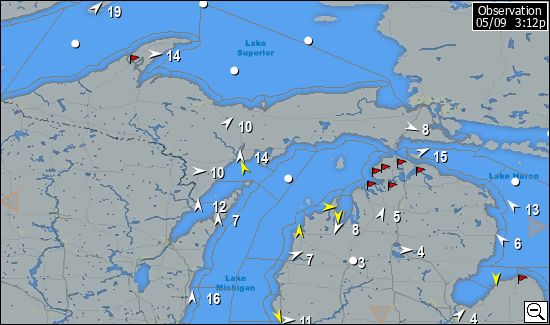 National Radar
Wisconsin current cloud cover